This unique microphone has not appeared accidentally in this corner.
This was developed with a request from one of our customers, and patented under a joint application with the customer. Foreign patents outside Japan have been applied for by the customer. Yashima was much occupied then with N20 development both manpower- and fund-wise, which transferred the patent right to the customer. Therefore, selling overseas is subject to the patentee's approval, while selling domestically in Japan would be no problem.
This microphone can be called a unidirectional noise-cancelling microphone.
Microphone in a windy circumstance is used with a wind-protector's material and shape devised by means of conventional technology, which is only expressed with acoustic resistance when measured in sound equivalent circuit.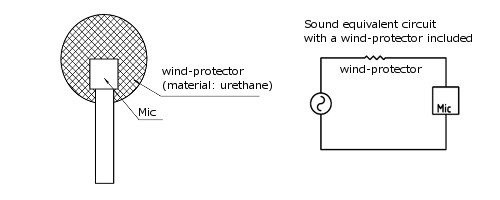 Example of noise cancellation without a wind-protector
A unit of two microphones combined with an in-between space kept is not affected by a wind of straight directional flow depending on a good opening direction etc. selected.


Example of basic structure of a general directional microphone
Structure is very simple and great, but it would need a specialty knowledge to design a housing body to accommodate the microphone.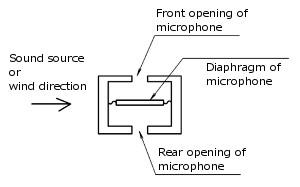 Noise spectrum of an ordinary noise is shown as per the graph below where the noise at lower frequency is said to be big.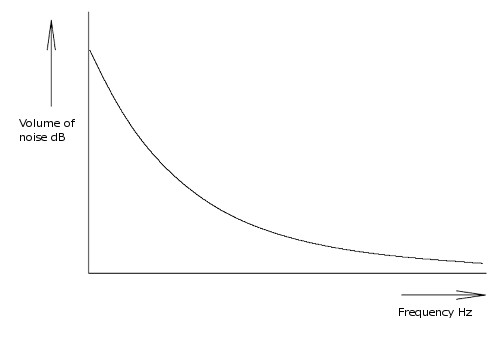 HM-01 was created with this general noise spectrum.
It is expressed in sound equivalent circuit below.
R1:Acoustic resistance set in the housing body
R2:Wind-protector
C1:This is characteristic of HM-01.
C2:Sound capacity generated in establishing C1
This structure helps lessen an influence of a direct flowing wind.
This kind of product was created because of a requirement from a customer.
Thus, your request for various developments would be always appreciated.